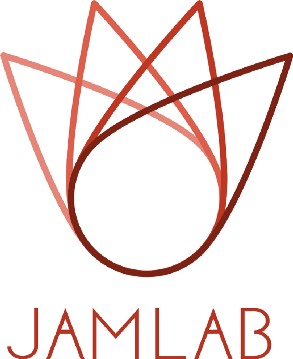 JAMLAB Contributor
Comics step into the breach to fill a journalism vacuum in the face of government censorship
By Amukelani Matsilele
In Zimbabwe, government propaganda and censorship of traditional media has seen people create unconventional forms of journalism. One of these is Magamba TV, an online political satire channel established by two comics, 'Comrade Fatso' (Farai Monro), and 'Outspoken' (Tongai Makawa) in 2011, who met on the underground hip-hop scene.
Magamba TV was started as a direct response to repressive media laws in the southern African country. The platform has proven to be a breath of fresh air for Zimbabweans, with its mission to "tell it like it is" and expose the corruption in the ruling government through satire. Their target audience is mainly the youth.
The stable offers several shows, including Zambezi News, the Tsaona show and The Week.
Director of the Zimbabwe Democracy Institute and University of Westminster PhD scholar Pedzisai Ruhanya says Magamba TV appears to have become successful because Zimbabwe has a state monopoly of the airwaves, both radio and television, and this offers an uncensored alternative.
"So Magamba TV is an alternative channel that gives a platform to [otherwise] muzzled voices who challenge state authoritarian policies and is a platform for alternative voices who challenge state power," says Ruhanya.
The scholar says news organisations have faced intimidation following publication or broadcasting of reports critical of the ruling party or government.
Their main publishing platform is YouTube. Their subscriber numbers are relatively small but according to Comrade Fatso, of all data that's used in Zimbabwe, 80% is used for WhatsApp, which has prompted them to "re purpose clips and share them" via that platform, so that they can spread there too. They also host an active Facebook page with around 30,000 followers.
Dr Admire Mare, a researcher and post-doctoral fellow at the University of Johannesburg, says: "History is awash with examples of people resisting and circumventing censorship through every day and direct forms of resistance. Therefore Magamba TV is a classic example of everyday forms of resistance and alternative space for free expression."
"Our competitive advantage is that we have a good knowledge on how to write satirical and comedic television, a good ear for youth culture and how to turn what's trending into political content", says Comrade Fatso.
"We are also able to release explosive episodes that are politically controversial in a repressive country to a wide viewing audience through Facebook and YouTube and mobile broadband without [being subjected to government] censorship."
Gideon Chitanga, a fellow at the University of Johannesburg's Centre for Democracy, says Magamba TV is important because, "their use of satire and comment in social commentary engages with politics in ways that politicians cannot do, as its content appeals to a broad section of society, allowing them to engage with the most sensitive issues, in a humorous but critical way".
But it is not all easy. Some of Magamba TV's challenges include shortages of cash, finding ways to monetise the content that they are producing, and also the hostile environment they work in. On top of this, they also have to contend with threats such as potential imprisonment and harassment. Magamba TV's following is mostly made up of urbanites, the middle class, and African diasporans.
With nearly ten years of Magamba TV, it seems like there's no stopping the duo. They will continue entertaining and informing its audiences in Zimbabwe and abroad, with out fear or favour.